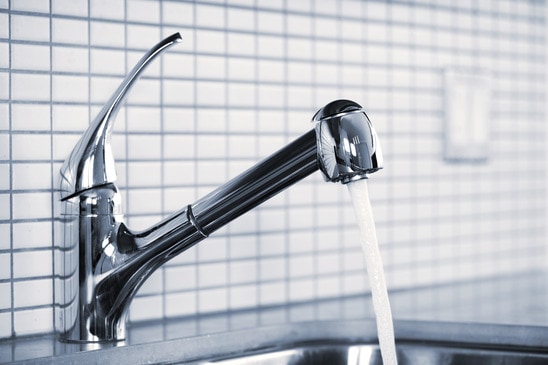 What do you look for when choosing a contractor to repair your well pump or install a water filtration system in your Maryland home? Do you just hire the first person you call or look around for a contractor who offers the best value for the money? At R & G Water Systems, we recommend, above all, looking at the contractor's experience.
How much experience does a contractor need?
The answer to this question is: the more, the better. There is no such thing as "too educated" or "too knowledgeable" when it comes to the contracting industry. If you can find a contractor with 20 to 40 years of experience, they will know more and will be able to assist you better than someone who's only been doing this for 3-5 years.
This particularly matters if you live in an older home and have old models of sump pumps, well pumps and other water supply equipment. There is a good chance that the contractor with 30 years of experience actually used to install pumps like yours back in the day. They would know the common issues, as well as the best fixes.
Why is experience so important?
You might have heard this story before, but in case you haven't, here it is. It is rumored that Picasso was once approached in a park by a lady who recognized him and asked to sketch her. Picasso reluctantly agreed and in less than a minute he handed her a sketch that he produced with one stroke while perfectly capturing her character. The lady was ecstatic and asked the artist how much she owed him for the sketch. "Five thousand dollars," he said. The shocked woman protested that it only took the artist a few seconds to draw. "Madame, it took me my entire life," responded Picasso.
The morale of this story? Experience is what allows a professional to be efficient in his job and produce quality results time after time.
With an experienced Maryland well pump contractor you get:
Fast Service
Experience allows us to diagnose problems quickly and perform repairs in record time. Even when it comes to ordering necessary parts, our established relationships with suppliers allow us to get your equipment back up and running in 1-2 days.
Money Savings
Will an experienced contractor charge you more than someone with less experience? This isn't necessarily true. First of all, someone who's been in business for 10+ years had the time to streamline all processes and ensure that overheads are low and they don't have to charge as much to make a profit. Second of all, no matter how much experience they have, they have to be competitive and charge accordingly. And third of all, an experienced well pump contractor can often walk you through a solution over the phone or perform a repair where someone else would do a replacement. At the end, you may end up paying less than you were quoted!
Friendly and Informative
A well pump contractor who's been in business for a long time understands the value of building relationships with their customers. They are not interested in a quick buck—they are in it to truly help you solve your problem. This means an experienced contractor is more likely to offer great customer service and patiently answer your questions.
High Quality
Don't you want the person replacing your sump pump to actually know what they are doing? Some younger contractors might think they know, but in reality they are often making mistakes. On many occasions, R & G Water Systems had to fix someone else's mess because the original contractor didn't care to follow the code or installed the wrong equipment.
R & G Water Systems has been around for more than 15 years. But even before starting his own business, the owner Rick Roos spent 20 years in the field, learning everything he could about wells and water filtration systems. Our clients find this extensive experience extremely valuable, because we are able to help them fast and save money in the process. Our 4.86 rating on HomeAdvisor speaks for itself.
Having issues with water quality, water pressure or well water supply? Get in touch with R & G Water Systems by calling us or submitting an online form.