Well Pumps and Water Conditioning Systems
58 Years of Combined Experience
We are Water Experts. As a family owned and operated local business, we care about keeping our residents safe and saving them money, so why replace when a repair will do?
R & G Water Systems carries, installs, services and repairs well pumps and water treatment systems for residential and light commercial application. We can solve water pressure issues, address low yielding wells and recommend the best solution for your water quality concerns. So if you're looking for expert water system service in Maryland, look no further; R&G Water Systems is a water systems specialist servicing Eldersburg, Westminster, Carroll County, Howard County, Baltimore County, and all of Central Maryland.
Our Home Owners Say
We just bought a house that is a bit of a fixer upper. We haven't even completely moved in yet and I noticed our hot water heater was slightly leaking. Not only that, but it was a Sunday evening. I called and Georgina answered right away. Later in the evening I spoke with Rick and he arranged to be at my house Monday with a team and they are currently replacing our water heater. I have not experienced this type of excellent service in many years. Very, very nice people. I wish I could give them 6 stars!

Bryan Johnson
Rick and Jeff went above and beyond to come out on Christmas Day when our water pump stopped working. They are honest, prompt, and professional. We will be contacting them for any other water pump needs in the future.

Sarah H
Hands down, the Best company I have ever done business with as it relates to my home. I have had multiple projects completed by several companies (large & small) for numerous properties over the years, and R & G's personal and professional service has outdone them all.

William Garrett
I found Rick to be very competent and knowledgable on home water systems and very easy to talk with. They were quick to respond to any inquiries I had and everything went as they said it would. I highly recommend R & G Water Systems.

Richard Bontz
R&G Water has been our "number 1 Go To" for 20 years whenever we have a well problem. Replaced our well pump & had us up & running the same morning. Good people, Good pricing. Can't ask for more. Thanks R&G for always being so dependable!

Denise Mullineaux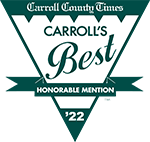 What's In Your Water?
Whether it's coming from your well or from the city's water treatment facility, it could be loaded with contaminants that may pose danger to you and your family's health, as well as your home's plumbing. At R & G Water Systems, we specialize in diagnosing and fixing various water quality issues from foul-smelling and bad-tasting water to water stains and bacterial contamination. For just pennies a day, you can have bottled-water quality in your home—imagine the money you will save and the peace of mind you will have!
Our Home Owners Say
"They responded quickly, came over the next day and got us up and running! Price was very reasonable and they were easy to work with. I will use them in the future."
"They worked promptly and efficiently.There prices were reasonable, They were very informative and I have no problem in using there services in the future. I highly recommend."
"This is an amazing small family business. They tried to repair our R/O filter system however it would not be repaired. They offered to replace it and worked with us to make it happen given the repair did not go well. Very professional, helpful, caring people from the scheduling to the repairmen. Thanks R & G!"
"Rick from R & G did an excellent professional job on replacing our faulty well pump! Very honest and competent in his field of work. Cost of the repair was reasonable and fair. I will definitely be using R & G for all future water system needs!"
"Very professional, very informative. Over all I was please. Very honest and I respectful."
Articles on Well Pumps & Water Treatment
At R & G Water Systems, we would rather help you solve your problem than just sell you something. To that end, we've published a number of articles to assist you in understanding the basics of well pumps and water systems, solving water issues, and maintaining your current equipment.
Water quality is extremely important whether you own a well or are getting your water through a municipal water system. The issue is that there are multiple different types of water treatment systems which you
Household water can contain many pollutants which, while common, can have adverse affects on your health. As an experienced Maryland water quality services company, we've seen it all and want to share with you the
Water is one of the most widely-used and healthiest drinks in existence. Are you drinking enough? There are plenty of benefits to drinking more water, and reasons against it are slim to none! 1. It's
Trusted Well Pump & Water System Manufacturers
We service all kinds of well pumps and water systems, new and old, but we have a few favorite brands we turn to again and again to provide the most reliable and effective equipment possible to our customers.